Bike Smart
Learn To Ride With Bike Smart Motorcycle Training
Compulsory Basic Training (CBT) and Advanced Rider Training
CBT - Book Online!
A2 & DAS
Amazing experience
Amazing experience, Gary, Tom and Luke are exceptional instructors. Really helped me to fully prepare and pass my mod 1 and 2 first time, if your looking to do your bike license, look no further these guys are ace!
Cheers for all your help guys
Really enjoyed the course
Really enjoyed the course thanks to brilliant teaching from the guys at Bike Smart, and pleased to walk away with a pass on my CBT! Thank you!
I didn't believe I could do it
I did my CBT at the Brighton site. The instructors were so patient and experienced – I didn't believe I could do it but with their help and guidance I did and now I am a confident, happy and safe rider. Thank you, my commute to work is stress free now and I do believe I'm a better car driver too!
Best experience ever
With Tom and Luke today. Best experience ever. These guys are simply The Best there is in the Brighton area. So helpful, no judgements and now feel safe and capable on the roads. These guys are also really calm and so supportive, really encouraging!!
Patient, competent, skilled instructors
All 4 of my kids have had tuition from BIKESMART. I wouldn't go anywhere else. Patient, competent, skilled instructors, well structured and I feel confident that they all have had an excellent start to motorcycling. Thank you!
Bike-smart... more like bike-FUN
Bike-smart… more like bike-FUN. I have done my CBT here and it was a thorough, fun day, If you listen you will do it in one day, no stress, I was very eager to get on the bike and do the 160+ route through burgess hill, haywards heath and the beautiful countryside! Only thing is I'm limited to 30mph so when the others lead they just zoomed away at 60mph, I still had someone at my side though! For the first session, listen, for the second session, floor it! Or at least have fun!
I recommend coming here for your CBT gonna come back for MOT!
These guys are awesome!
These guys are awesome! So friendly, knowledgeable and encouraging. I turned up a novice rider on day 1 but after 4 great days of training with Bike Smart I was ready to take Mod 1 at the end of the week and Mod 2 test 2 weeks later. With their helpful advice and expertise I got through both tests and feeling more happy and confident on the road. They make the course fun too! Highly recommend.
CBT Successful Completions
A2 Training Successful Completions
DAS Training Successful Completions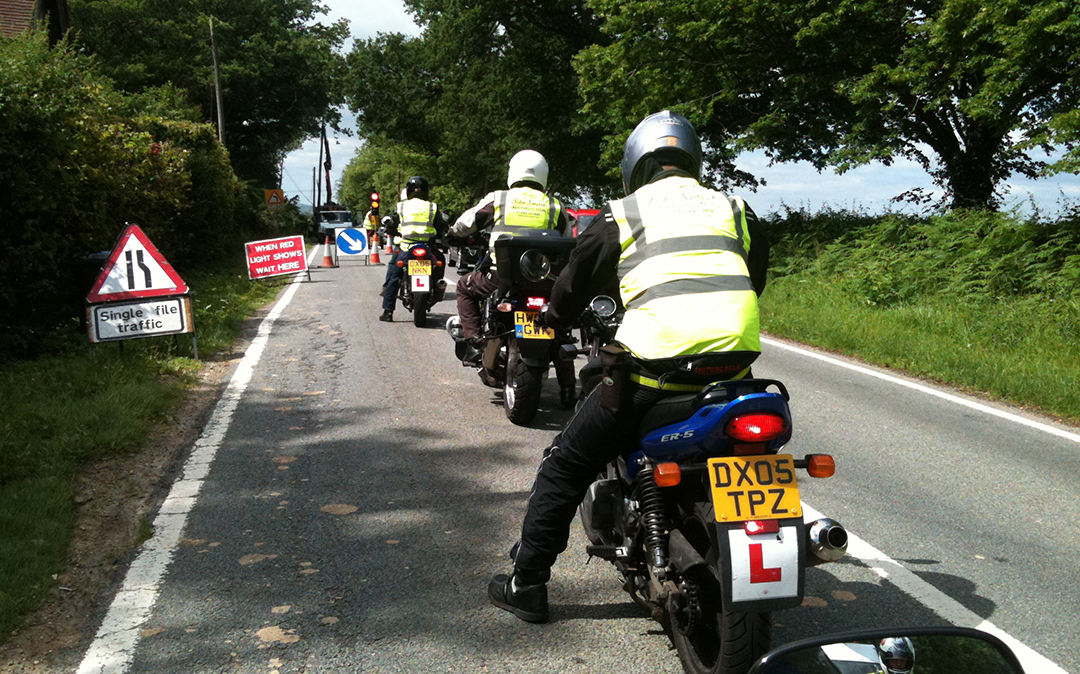 About Us
Whether you are thinking of getting a bike as an affordable means of transport, or dreaming of that great two wheeled adventure you've always promised yourself – we can help!
The instructors at Bike Smart have many years of experience in motorcycle training and touring. We offer all types of training; from Compulsory Basic Training (CBT) for 16 year olds taking their first ride on a motorbike through to full licence holders returning to biking as a hobby.
We also offer advanced rider training to build on existing skills and improve rider safety. Our active Riders Club has ridden to many parts of Europe and beyond, we also have regular ride outs and events in the UK. Visit our Club page for more details.
At Bike Smart we have the facilities and the courses for all your training needs…